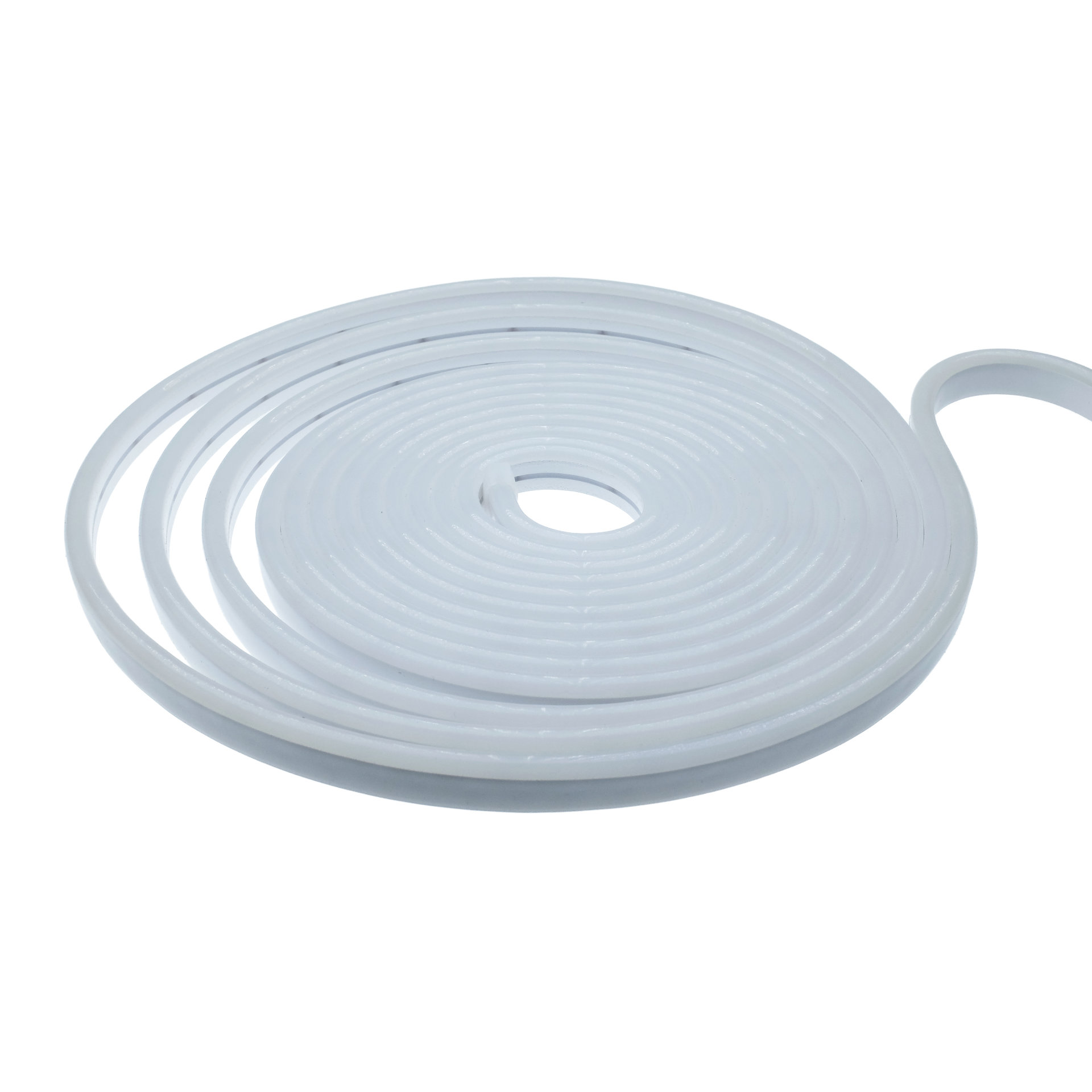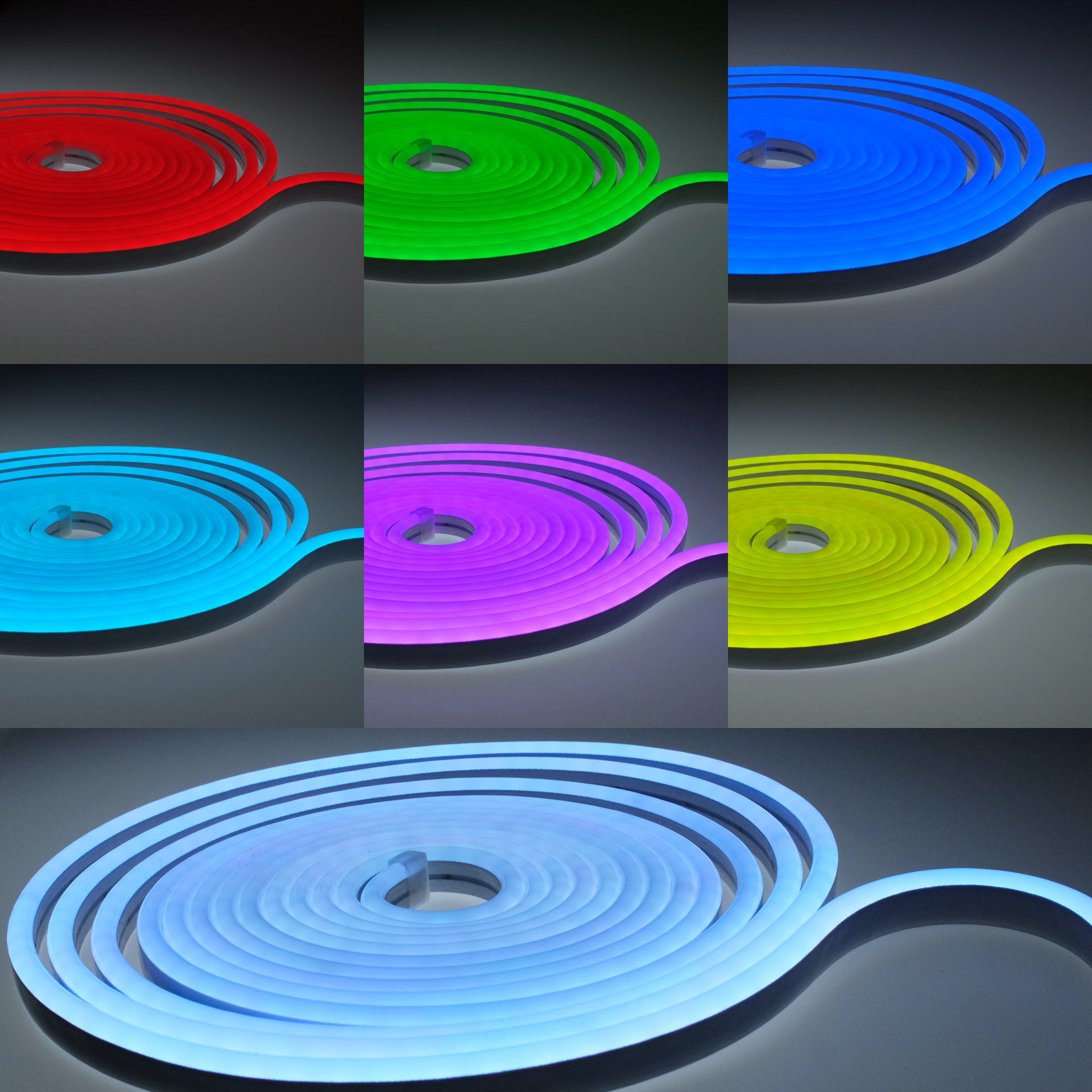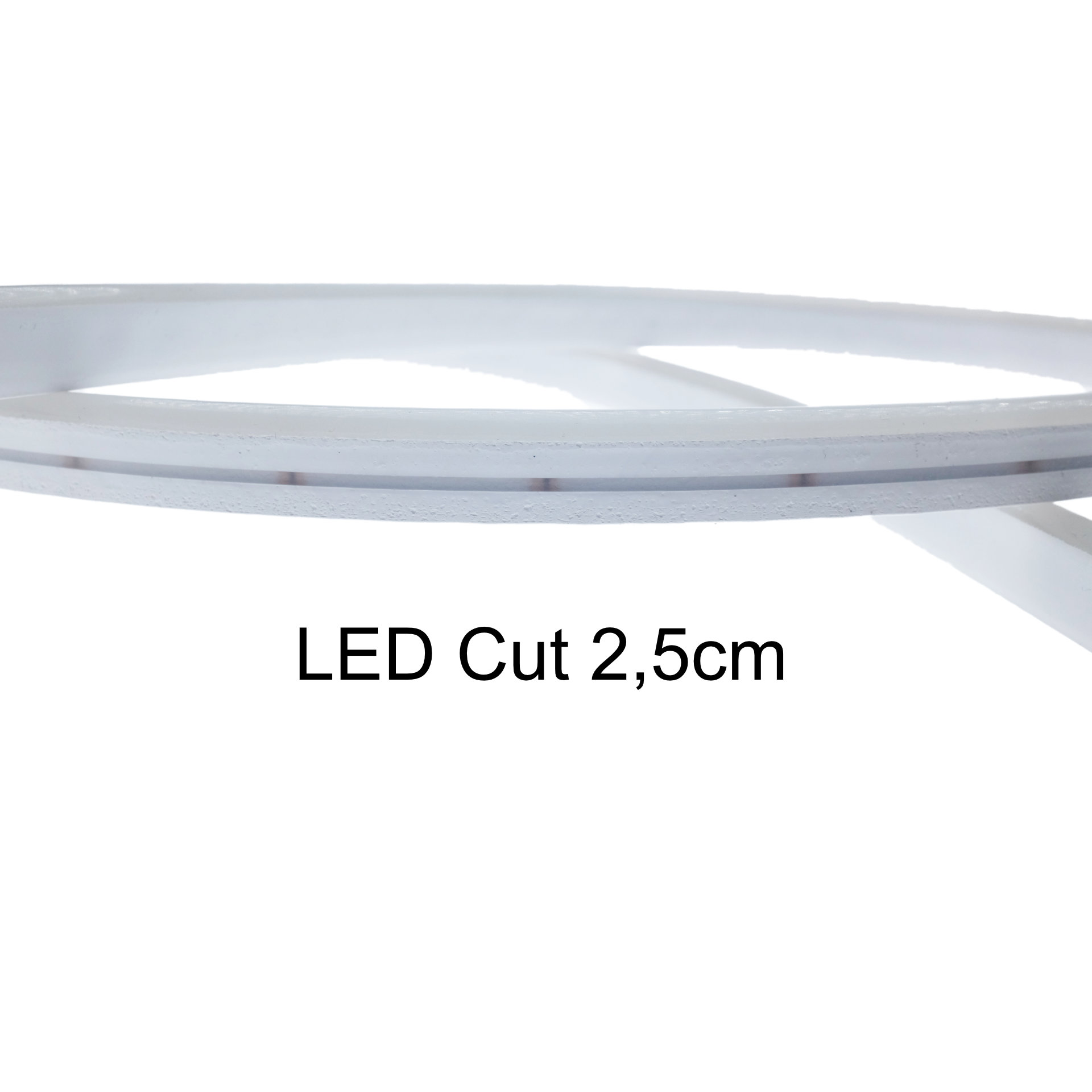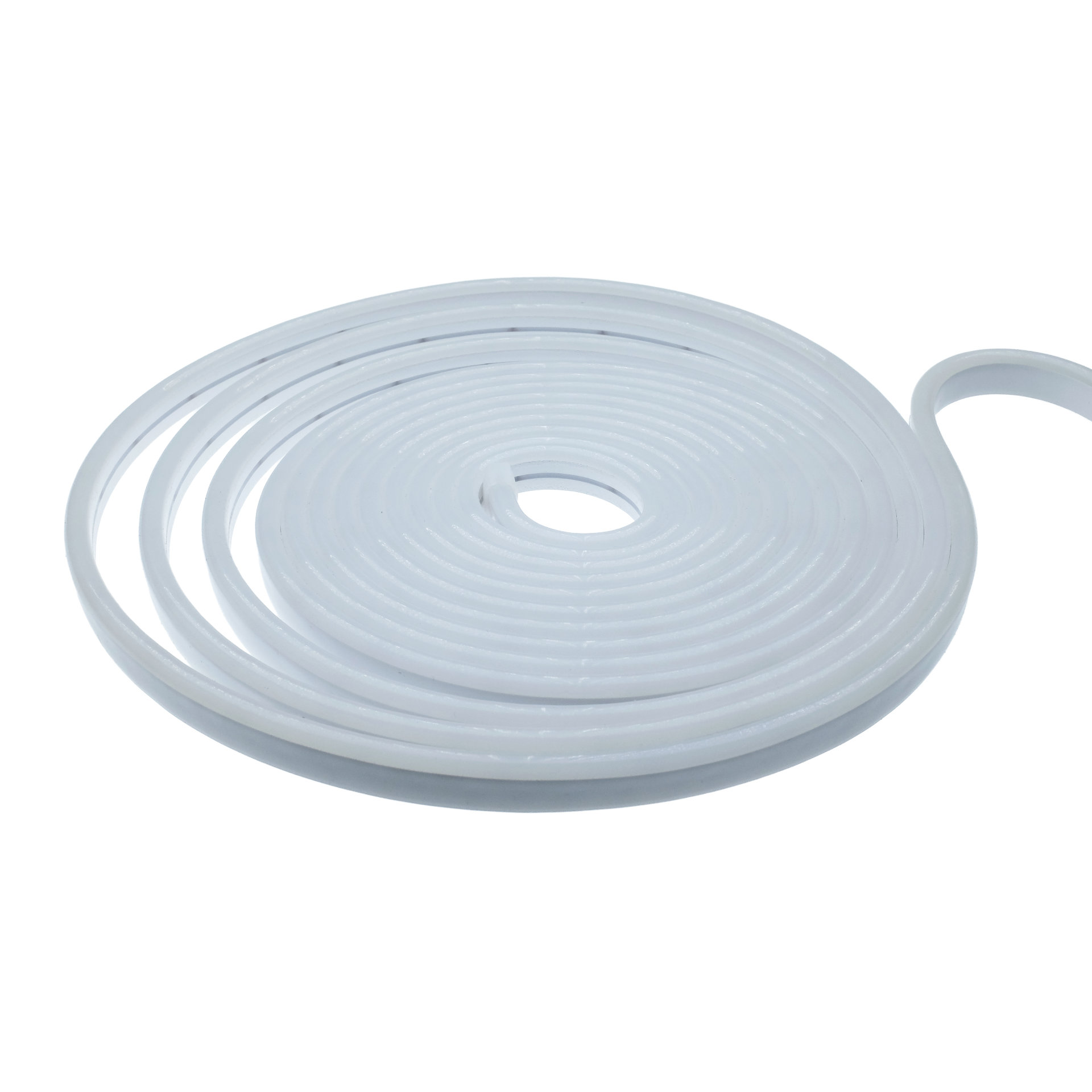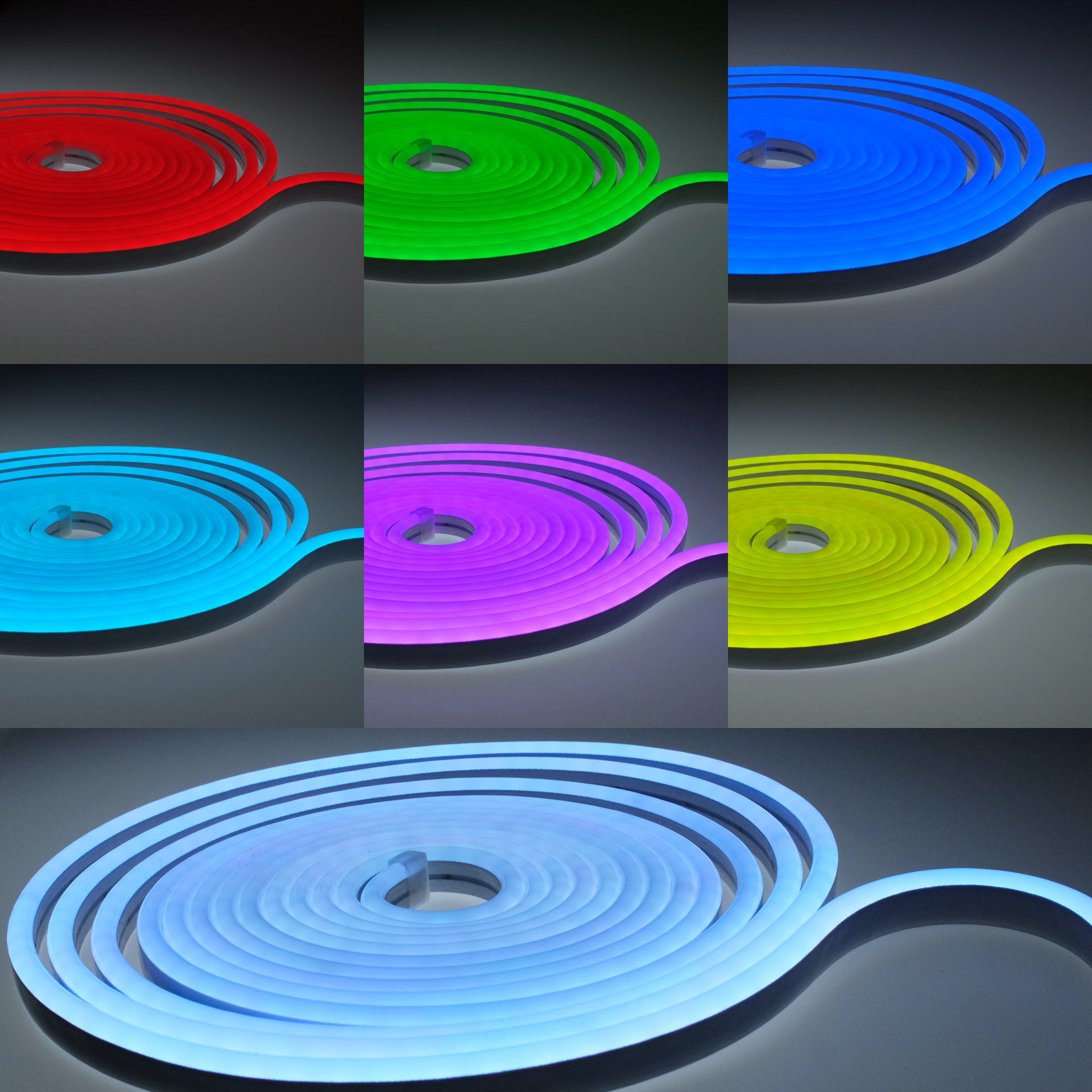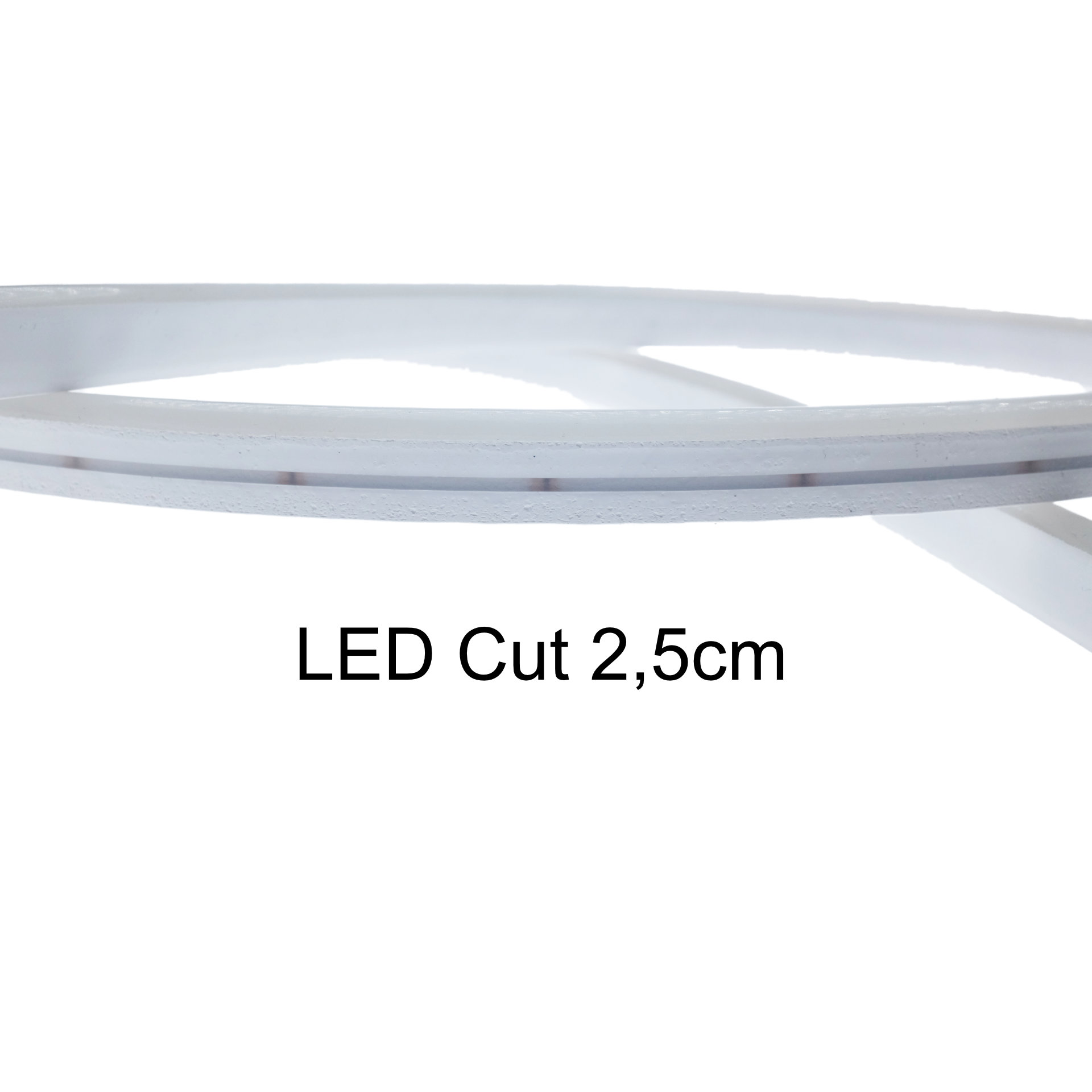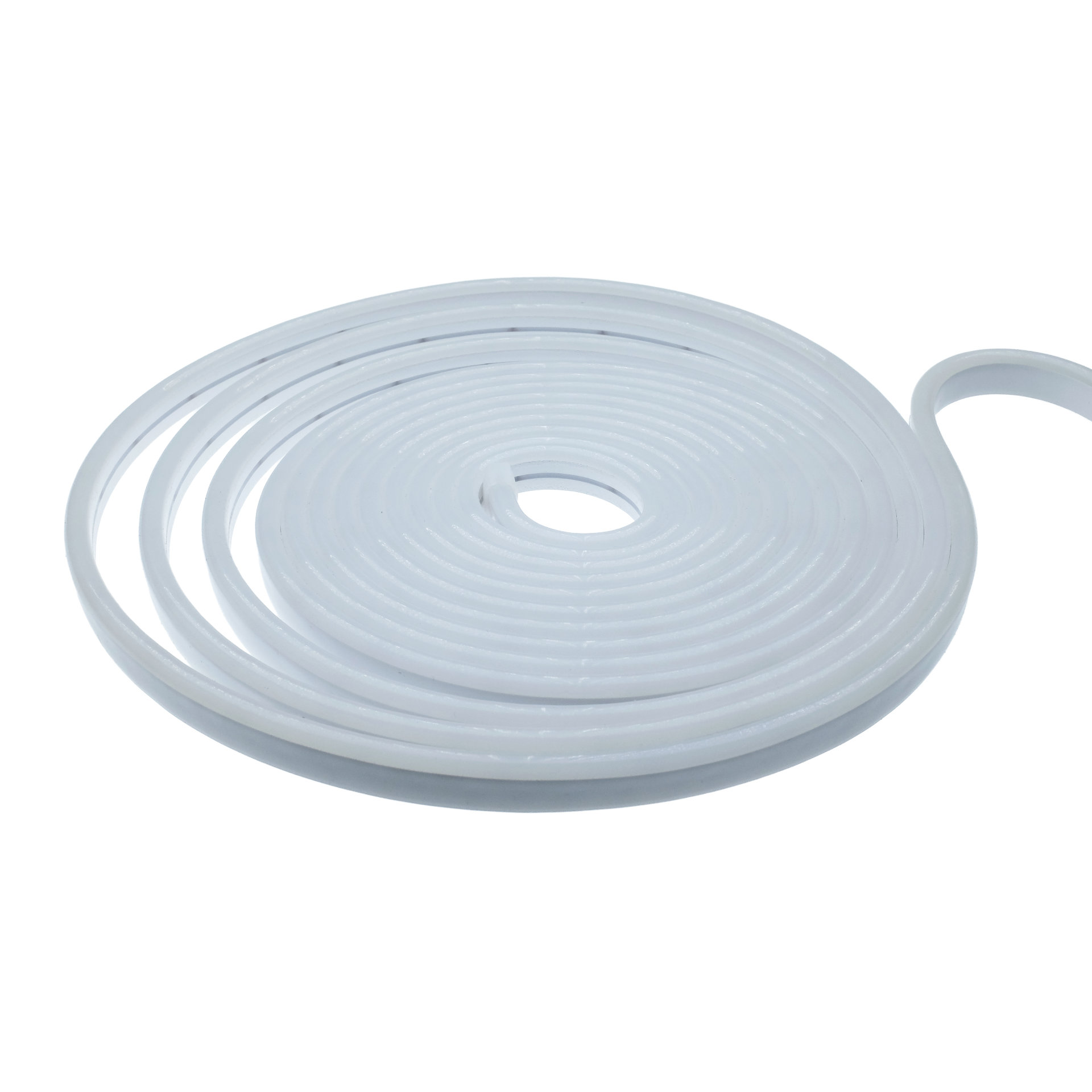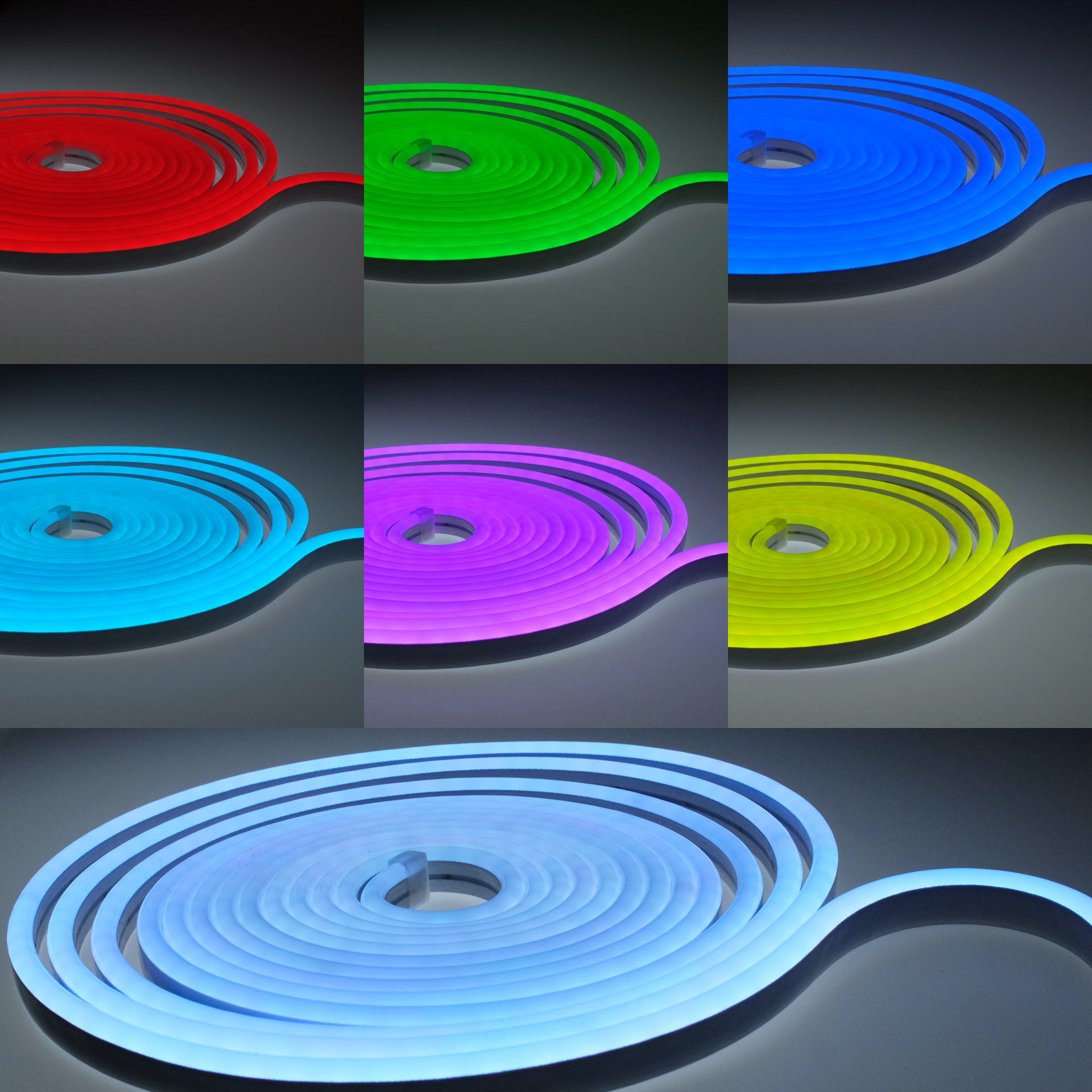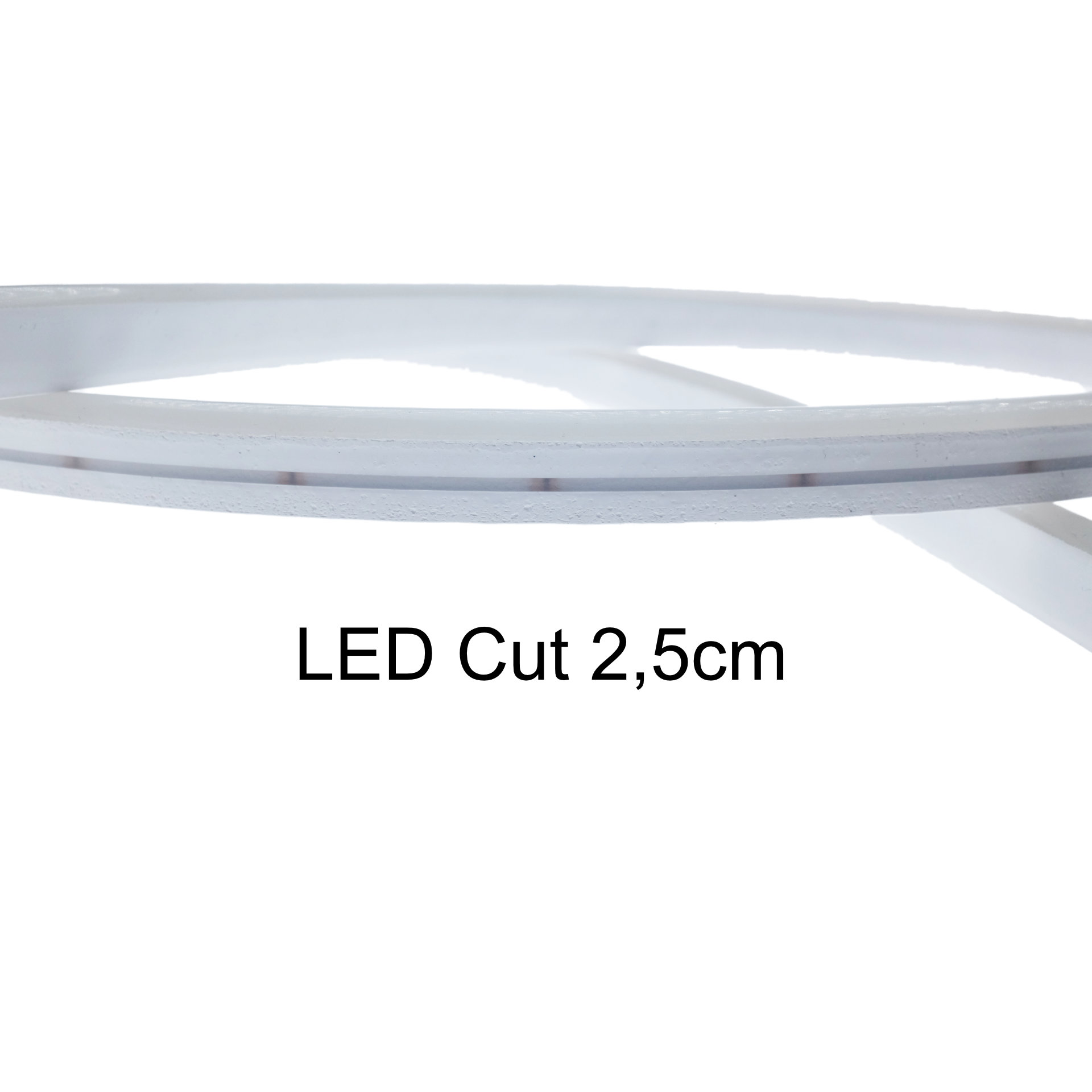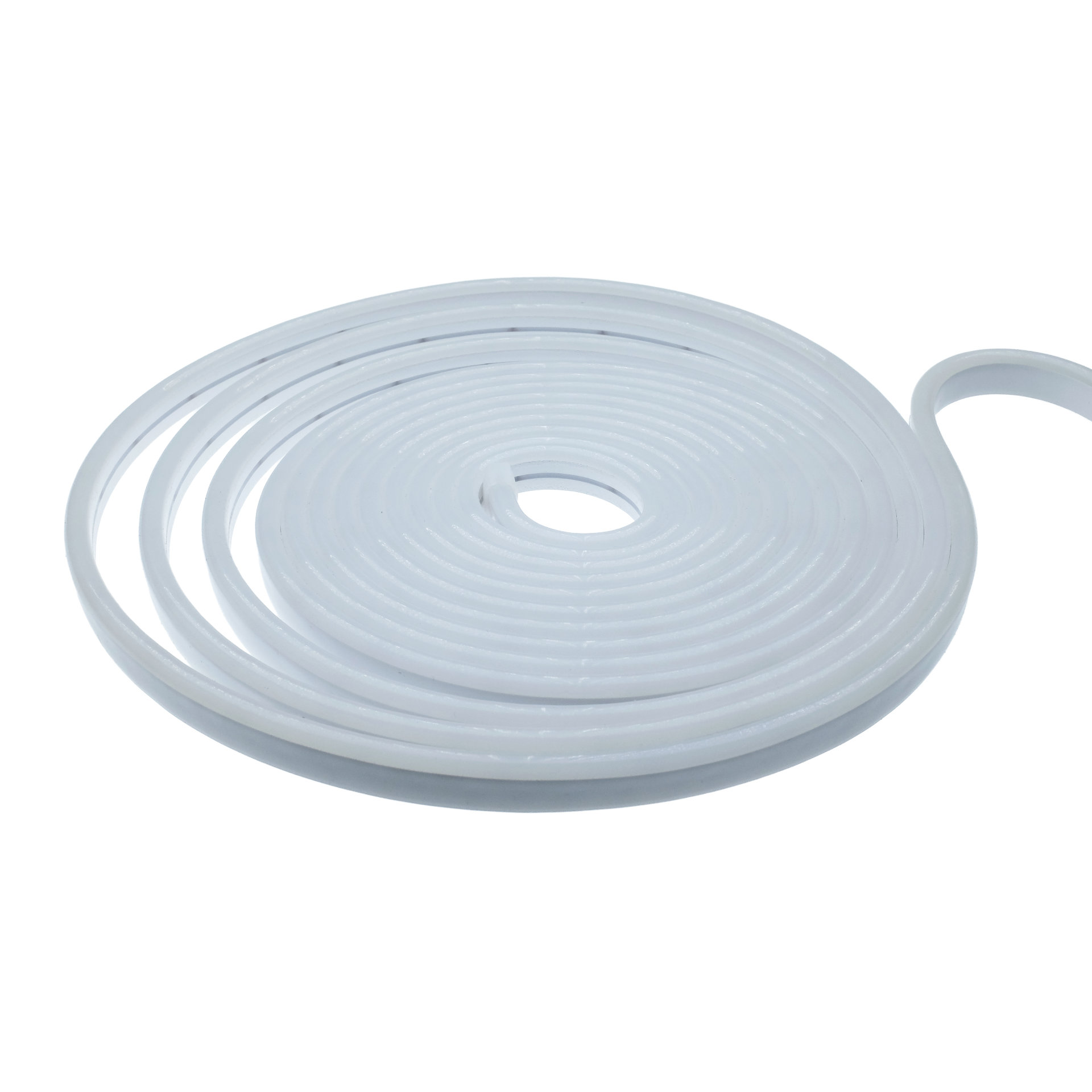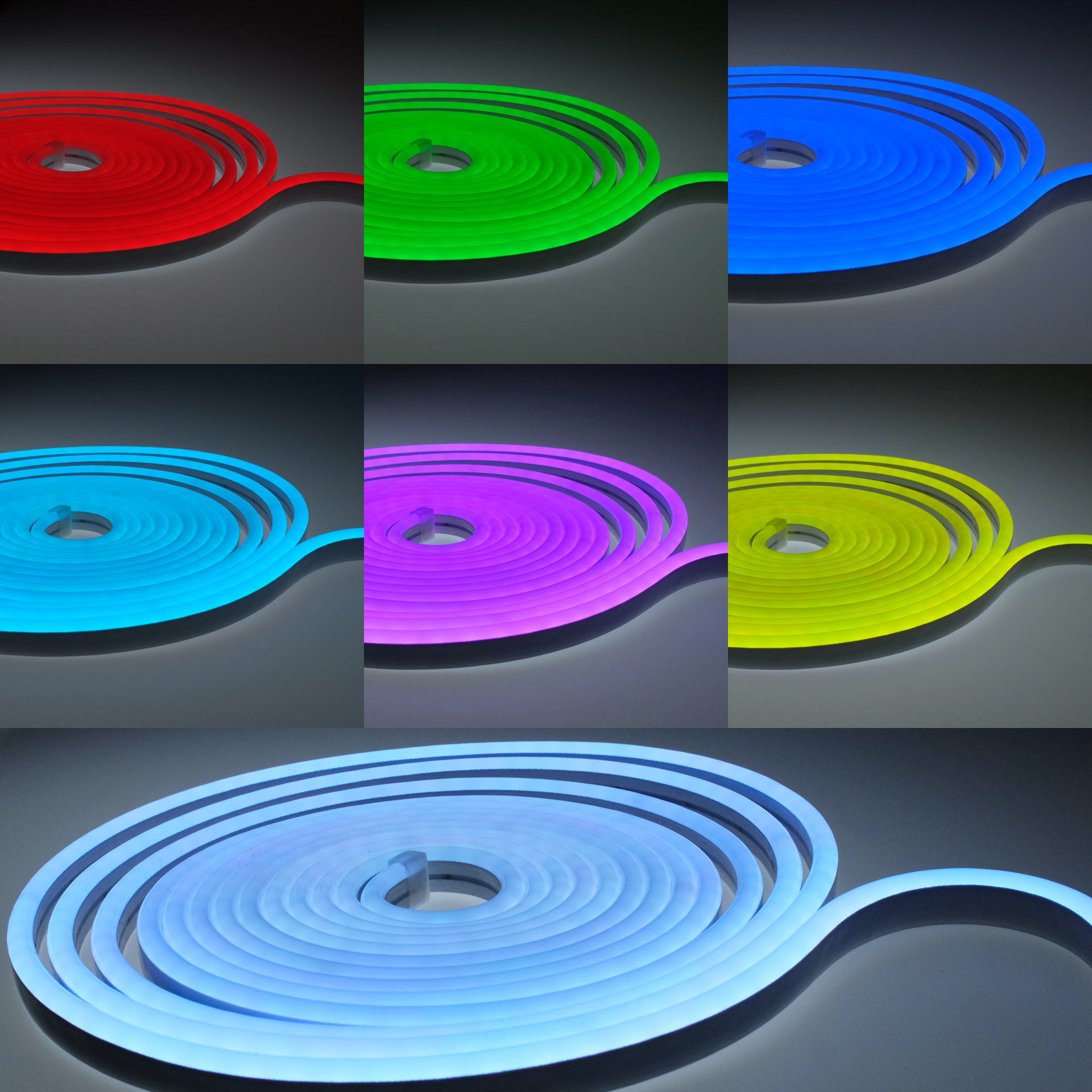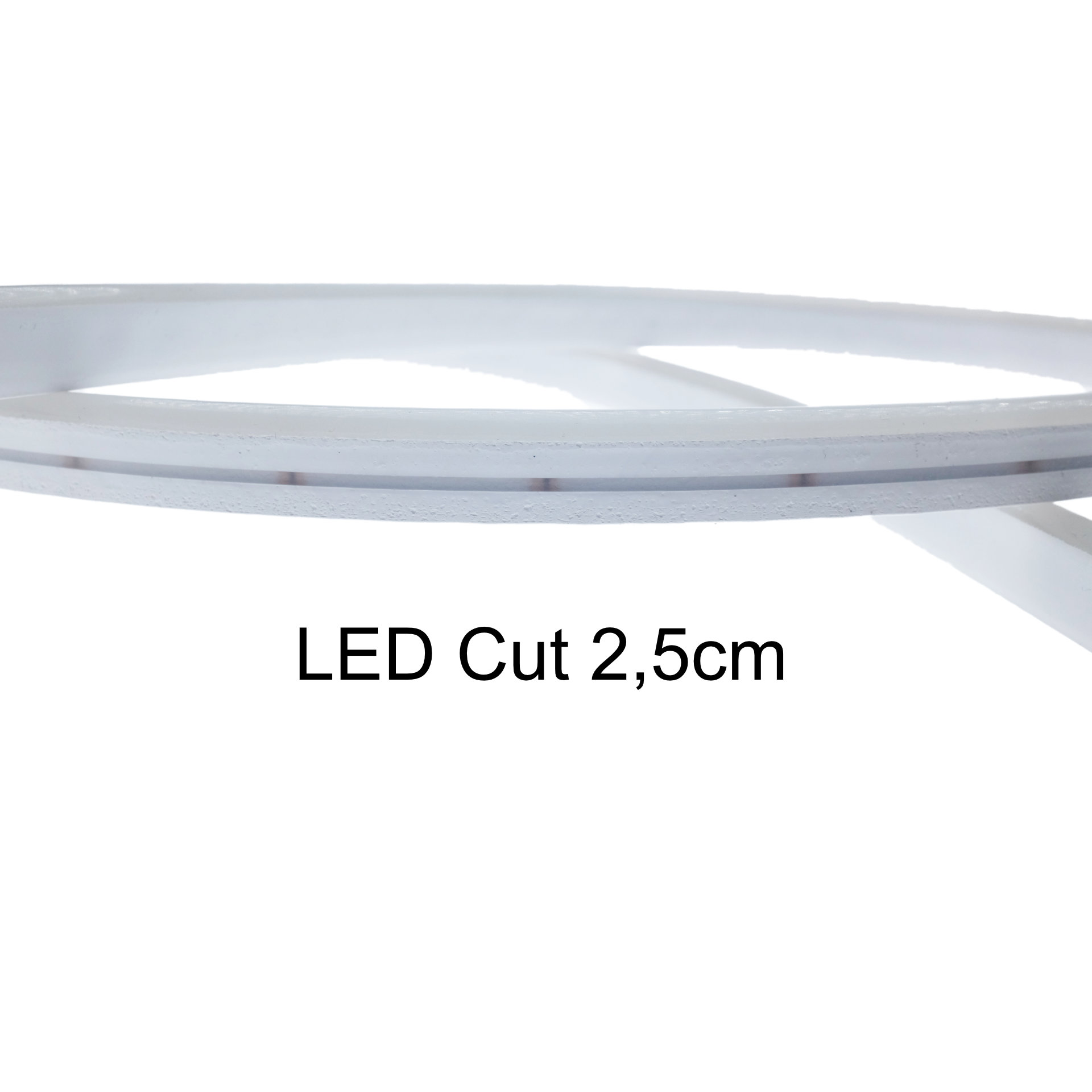 Available, delivery time: 2-5 days
Product number:
A50011-RGB
Product information "LED Neon Flex Side RGB 12V 24W/m 112LEDs/m 6x12mm"
Small and light intenive LED Neon Flex Strip emits vibrant RGB colors. Homogen and evenly colored. Very small bending radius, perfect for letters, outline and luminous signs.
5m roll, 24W/m, IP65 rating, 12VDC and 112LEDs/m.
Cutable every 2.5cm. Size 6x12mm. Horizontal Bending.
I am glad that you ask why this stripe got only 112LEDs/m. After many test it turned out, that NEON FLEX RGB LED strips with 120LEDs/m may break in certain situations and do not last for long time. That's why we decided to use a much more rigid solution, with sligtly less LED, but keeping the same homogenous output.
Properties
| | |
| --- | --- |
| Abstrahlwinkel: | 160° |
| Bending Direction: | horizontally |
| Energieeffizienzklassse: | G |
| Color: | RGB |
| x/y Coordinates: | 0,6941/0,3057 (Rot) | 0,1363/0,7207 (Grün) | 0,1402/0,0519 (Blau) |
| Voltage: | 12 VDC |
| Power: | 24 W/m |
| Current: | 2,01 |
| Brightness: | 349 lm/m |
| Efficiency: | 14 lm/W/m |
| Quantity of LED: | 112 LEDs/m |
| LED Cut Length: | 2.5 cm |
| Length: | 5 m |
| Width: | 6 mm |
| Height: | 12 mm |
| IP Rating: | IP 65 |
Manufacturer "Generelle Marke"
Related links of the manufacturer
---
No reviews found. Be the first to share your insights.
Neon Flex LED strips - the very special light installation
Ideas for use
Due to the small bending radius, these Neon Flex are perfect for:
Formung und/oder Umrandung von Buchstaben und Wörtern.
Shaping of luminous signs or lettering.
Illumination description & IP rating
This Neon Flex strip radiates upwards and can be bent horizontally.
Our Neon Flex strips emit a homogeneous, uniform and coloured light so that individual LEDs cannot be seen.
Thanks to their PVC cover and milky silicone, they are waterproof - thanks also to the IP65 protection class - and resistant to harsh weather conditions.
Additional information
Please note that the connections, wiring and external controls must be isolated from water and moisture.
The IP65 protection class is only achieved when properly connected and sealed.
*Important
This light source is only suitable for image recording processes according to high CRI. Due to COMMISSION REGULATION (EU) 2019/2015 of 11 March 2019 Article 1 (3) Annex IV point 3 (b) the assignment to an energy efficiency class is not applicable and registration in EPREL is not required.